Birth(+)Fact(x)Death(-) Calendar
Roberts
' last meal request was for three Southern fried chicken breasts, two bacon, lettuce and tomato sandwiches, three enchiladas, ground beef, two grilled pork chops, six corn tortillas, four deviled eggs, 12 green olives with Italian ketchup, butter beans and cabbage seasoned with hambone, broccoli with cheese sauce, fried onion rings, french fries, tomato, lettuce, cheese, picante sauce, onions and jalapenos. His last words were: 
"I've been hanging around this popsicle stand way too long, I want to tell you all. When I die, bury me deep, lay two speakers at my feet, put some headphones on my head and rock 'n' roll me when I'm dead. I'll see you in heaven some day."
(20 April 2005)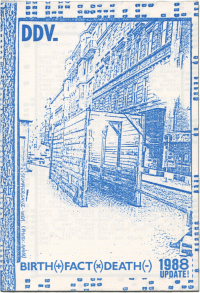 There are
2635 births
,
2242 deaths
,
568 murders
,
327 disasters
and
1476 other events
about
3872 people
in
4522 places
until today.
Birth(+)Fact(x)Death(-) Calendar is an ongoing project since 1985 by DDV.
Like BFD on Facebook
Follow BFD on Tumblr
Like DDV on Facebook
Follow DDV on Twitter